In the meantime, ongoing investigations led to the blockage of companies trading illegally-harvested sanitary timber. A special task force has reviewed the regulatory framework to ensure more detailed checks over this aspect.
The problem of sanitary logging in Russia
Sanitary logging is an important forestry activity and is often necessary to maintain the health of forests. It involves cutting down damaged or dead trees in case of forest diseases, mass reproduction of harmful insects after massive wind blows or catastrophic fires.
However, sanitary logging in Russia is often carried out illegally. This happens when a permit is issued to companies illegally or when logging is carried out in violation of the law. Examples include when cutting is done in larger areas than allowed, healthy trees were being cut, and permits issued by the authorities without a valid justification.
About 5-10 per cent of timber in Russia is harvested during sanitary activities. According to official public statements, the volume of illegal timber harvested during sanitary logging in 2019 in Russia amounted to 13-14 million m3. Illegal sanitary logging may destroy some essential natural values, including biodiversity or worsen forest health conditions leading to bark beetle outbreaks on the forest edge due to exposure to strong winds and changed light moisture conditions.
FSC and certification bodies take strong action against certificate holders that do not comply with the FSC approach to responsible forest management regarding sanitary logging. Several cases in Russia have resulted in suspension and blockage of FSC certificates in Siberia: Kalinov Most LLC and the Hunting and Fishing Facility.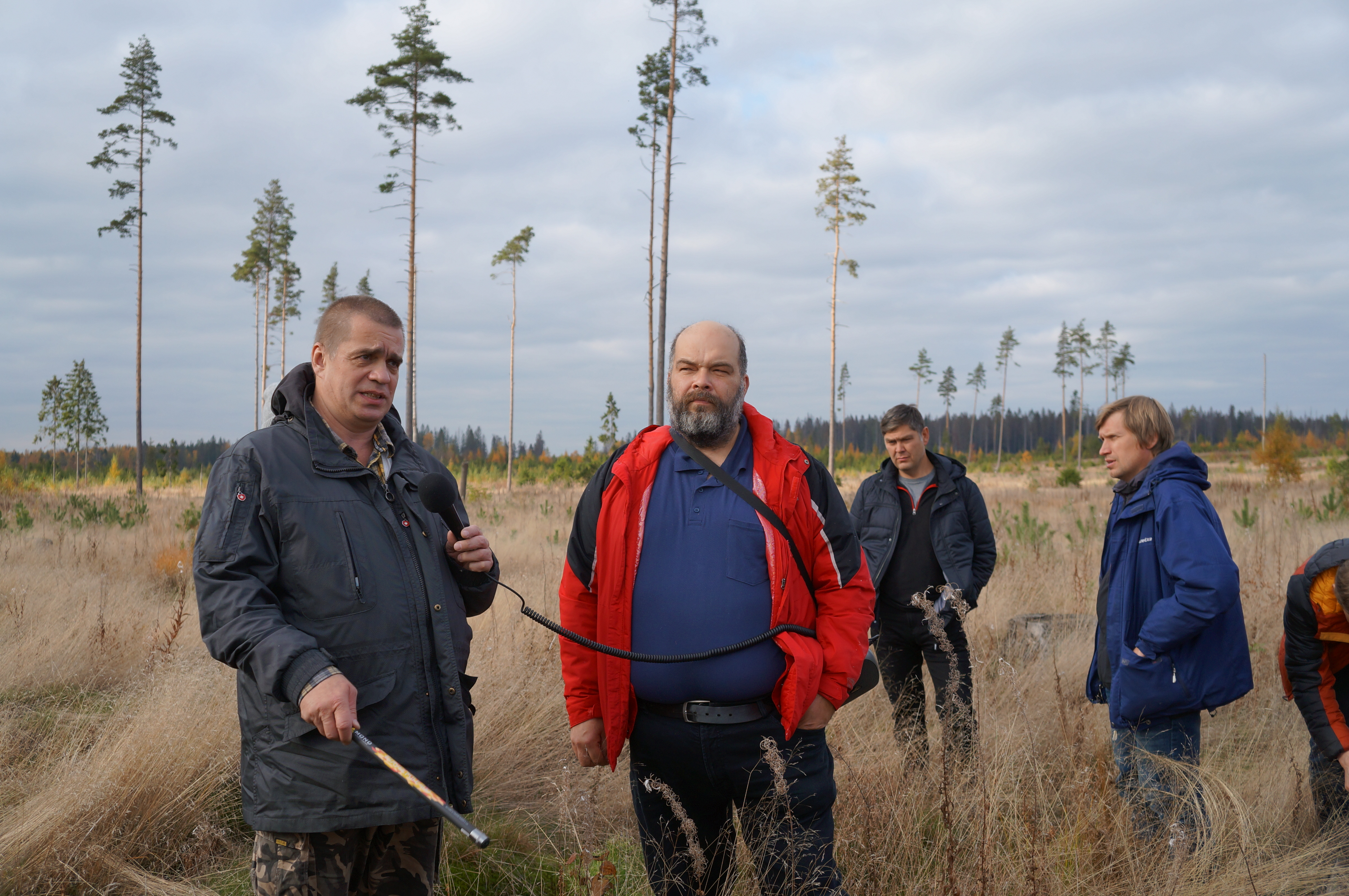 Collaboration with Greenpeace Russia
To address the roots causes of illegal sanitary logging, FSC Russia and Greenpeace Russia combined forces in a seminar that took place 30 September – 1 October in St. Petersburg. The event consisted of two parts. First, a field trip showed the sites where illegal sanitary logging was carried out several years ago and where land was not reforested according to best practice. During the second part, experts worked out recommendations for addressing these issues.
As an exercise in this workshop, the experts visited the sites where audits of FSC-certified companies were simulated. It included a check of documents that allow for sanitary loggings and the need to have an analysis from a forest pathologist – an expert who proves that trees were affected by a disease and needed to be felled.
Aleksey Yaroshenko, head of the forestry department of Greenpeace Russia, guided the participants around the sites where there had been inappropriate sanitary loggings. He stressed: "The problem with sanitary logging is that they have long turned into a means of harvesting valuable commercial timber where there are some restrictions. It becomes such a 'master key' to cut down valuable forests. We don't want this to happen."
Nikolai Shmatkov, director of FSC Russia, moderated the discussion during the field part of the seminar. He noted: "Illegal sanitary cuttings assigned without sufficient grounds are unacceptable for FSC. Although they often have all the necessary permits, they are contrary to the values and mission of the Forest Stewardship Council." 
The seminar attendees included auditors from certification bodies and FSC consultants, forest pathologists, representatives of the timber industry and timber trading companies, ecological stakeholders, such as Greenpeace Russia, WWF Russia and Earthsight.
Russian FSC Forum
Special sessions at the Russian FSC Forum, which took place 19-21 October in Moscow, were devoted to the issues of illegal and unjustified sanitary logging and high-quality reforestation. The forum brought together a wide variety of stakeholders to have an open, face-to-face discussion on the subject and hear the perspectives of the most critical NGOs towards FSC. It was an opportunity to combine divergent opinions into recommendations that will be considered to further improve the FSC system in Russia.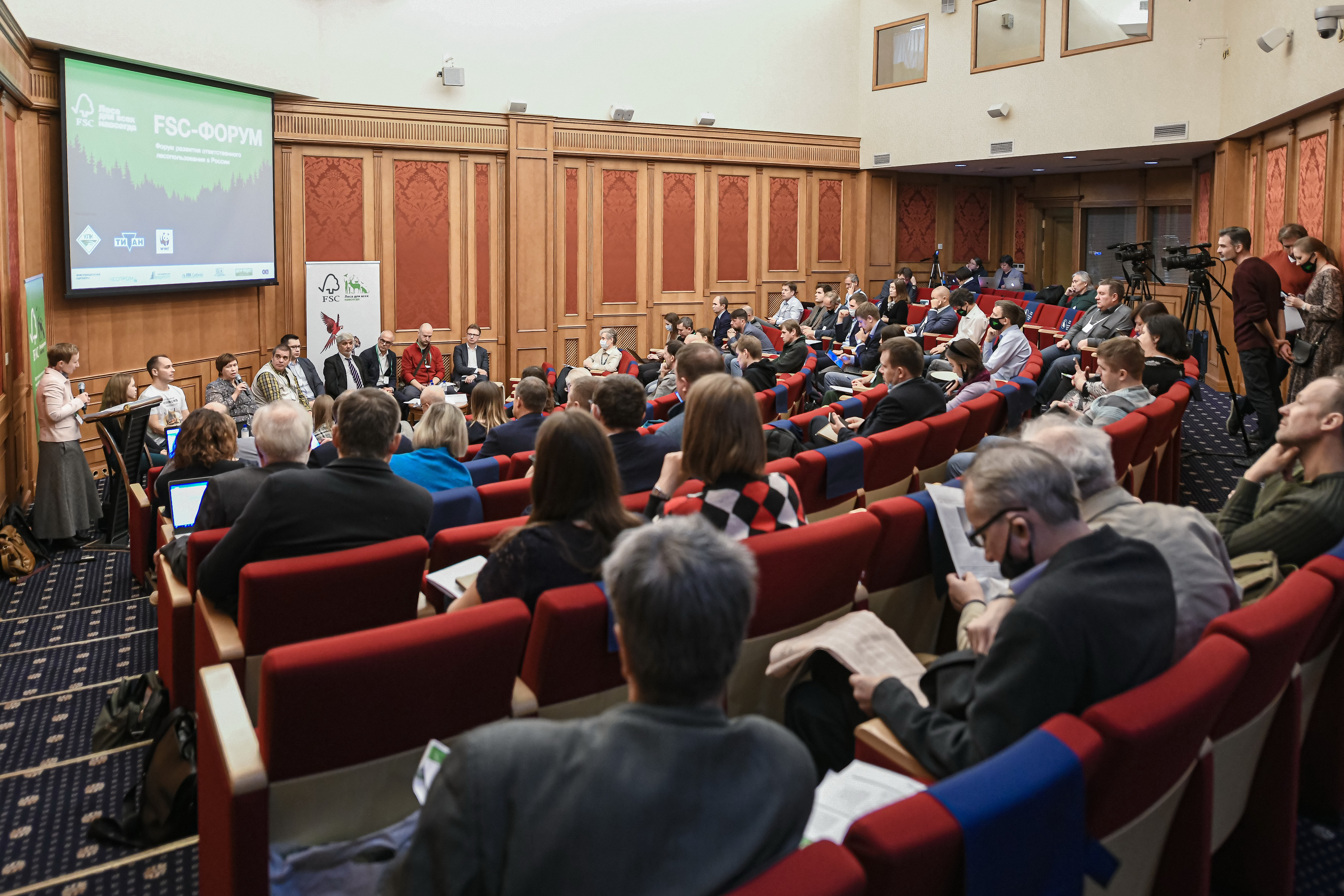 FSC standard requirements
Due to the severity of the problem of sanitary logging, special requirements are being introduced into the regulatory documents for FSC certification in Russia. The new version of the National Risk Assessment now includes control measures for dealing with the risk of illegally "salvaged" wood while the revised FSC standard for Russia introduces additional checks related to permits for sanitary logging.
The FSC Russian national forest management standard makes provisions for better care of high conservation value forests. It provides many mandatory control measures for wood procurement from high conservation value forests and wood from sanitary logging. 
Participants of both the Russian FSC Forum and the seminar supported the efforts made by FSC Russia and FSC globally to reduce the risks of timber from illegal or unjustified sanitary logging entering the supply chain of FSC-certified products. Through these events, the participants expressed many valuable practical comments and suggestions that will help make FSC requirements more effective and protect the future of Russian forests.
The recording of all sessions of the Russian FSC Forum is available here (in Russian.) 
Photo Credits: Field Workshop - Yulia Burnisheva, FSC Russia, FSC-Forum  - Vlad Karavaev, FSC Russia