Sustainable forestry is not possible without women. On International Women's Day 2021, we want to make this point very clear. Women are integral to responsible forestry. According to 'SDG5: Gender equality - a precondition for sustainable forestry', greater democratic governance of forests leads to better environmental outcomes. Here are few reasons why: 
Due to cultural traditions and socio-economic differences, forest usage often differs by gender. 
Women tend to collect products for sustenance, while men deal with forest products with commercial value. As a result, forest degradation has a more negative impact on women. 
Overlooking women's specific needs regarding forestry and non-timber forest products leads to incorrect mapping of high conservation value areas and reduced ecosystem services access. 
Different forest usage leads to varying knowledge about natural resources. 
Separately, our knowledge of forests is incomplete, but combining all sides of gendered experience enriches forestry. 
Women in forestry face significant challenges across the globe. While disadvantages are country-specific, FSC standards provide an underlying safety net for millions of women workers along the forestry supply chain. Regardless of the country, any FSC-certified company has to promote gender equality and to ensure that there is no discrimination in employment and occupation for staff. 
Recently, we strengthened our commitment to gender equality by adopting a set of FSC Labour requirements, based on the International Labour Organization Conventions, into our Chain of Custody standards. In a conversation with Building and Wood Worker's International (BWI), our Board of Directors Vice-Chair, Rulita Wijayaningdyah, spoke with BWI General Secretary Ambet Yuson about the significance of adding these requirements. 
"Companies certified under these standards are now required to respect worker's rights as outlined in the ILO Core Conventions, on freedom of associations, and effective recognitions of the rights to collective bargaining, the effective abolition of child labour, the elimination of all forms of forced and obligatory labour, and elimination of discrimination in employment and obligations," Rulita explains.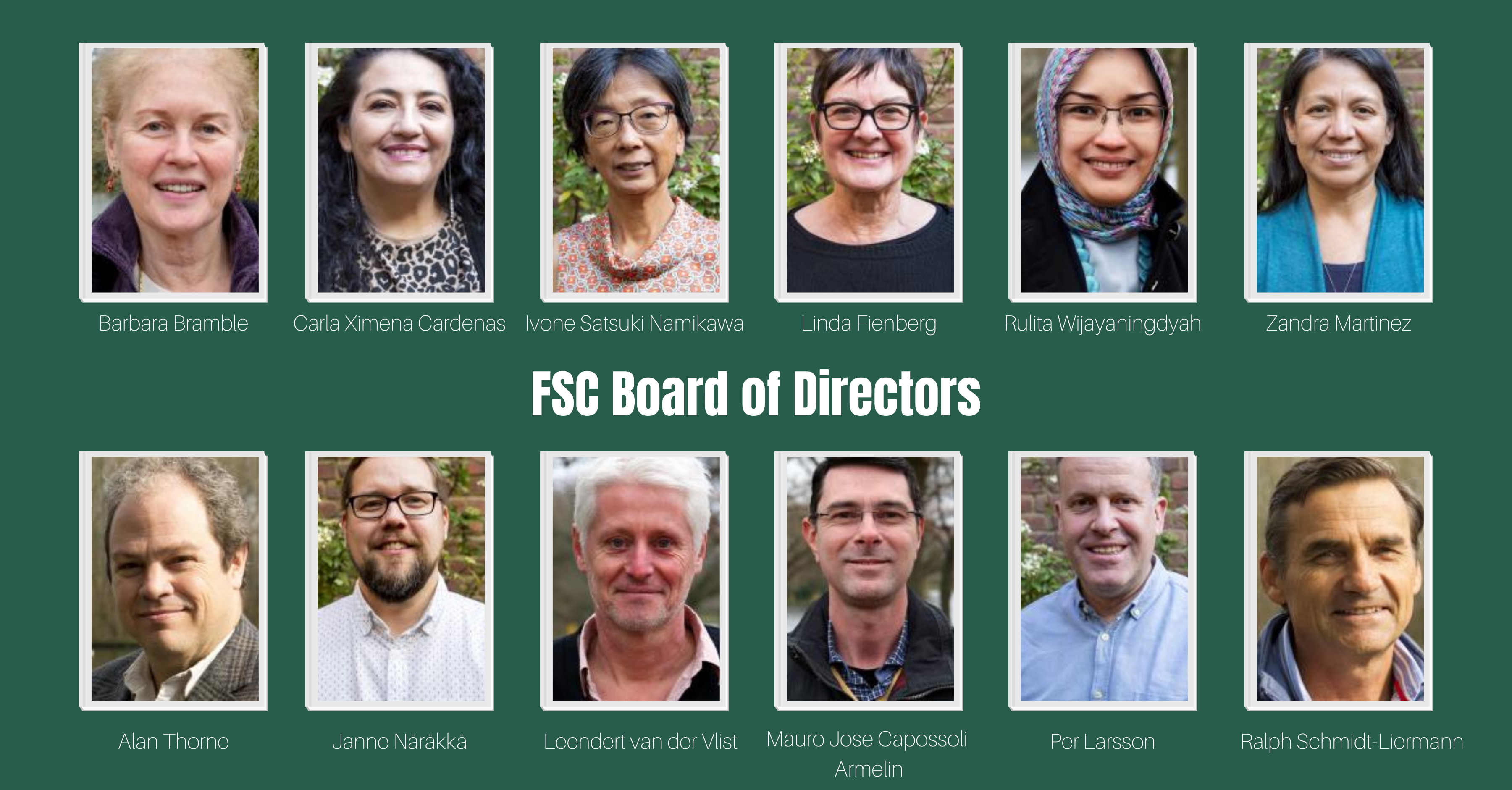 Additionally, we are always working towards gender equality within FSC, including Bonn-based, external, and network partner staff. The gender distribution within FSC reflects a balanced team, with women representing a slight majority. We are also proud to have a gender-balanced Board of Directors who makes sure that women's voices are heard and represented on the FSC decision-making process's highest level.  
From Director General Kim Carstensen, "We are aware that there is still much we can improve, but we are committed to advancing women's role in forestry.  Women are crucial to having 'Forests for all forever.'  FSC contributes to making sure they are heard, protected, and uplifted. Together, we are laying the foundations of an equal and sustainable future for all". 
Read more about our work on diversity and gender at FSC-certified forests here.