Forests, too, are a part of our cultural heritage. To celebrate this, FSC Portugal hosted a celebration of the intertwined destinies of forests and culture with a stage show and fado performance using guitars made entirely of FSC-certified products. 
The event took place in Óbidos, a small town north of Lisbon, and highlighted the benefits of forests that go far beyond well-known aspects such as timber and recreation: the books we read, the stage of the concert hall or theatre we enjoy, the instruments of the bands we love — all come from the forest. 
The event took place in two parts. In the first, three famous Portuguese actors, Alexandre da Silva, Tiago Aldeia and Pedro Górgia, staged a theatre performance about protecting forests through responsible consumption. 
The second part was dedicated to music, fado in particular. Two leading musicians — Diogo Clemente and Tatanka — received gifts of an acoustic guitar and an electric guitar made entirely of FSC-certified wood and cork from Portugal. The guitars received FSC project certification, which brings together several materials to create one elaborate product.  
The event attracted audience in person and through social media channels. It proved yet again that culture can create awareness of how our everyday actions can change the world for the better. 
The full video of the performance is available here https://youtu.be/wlXMjI3SDUA [Fado played starting at 53.35 min]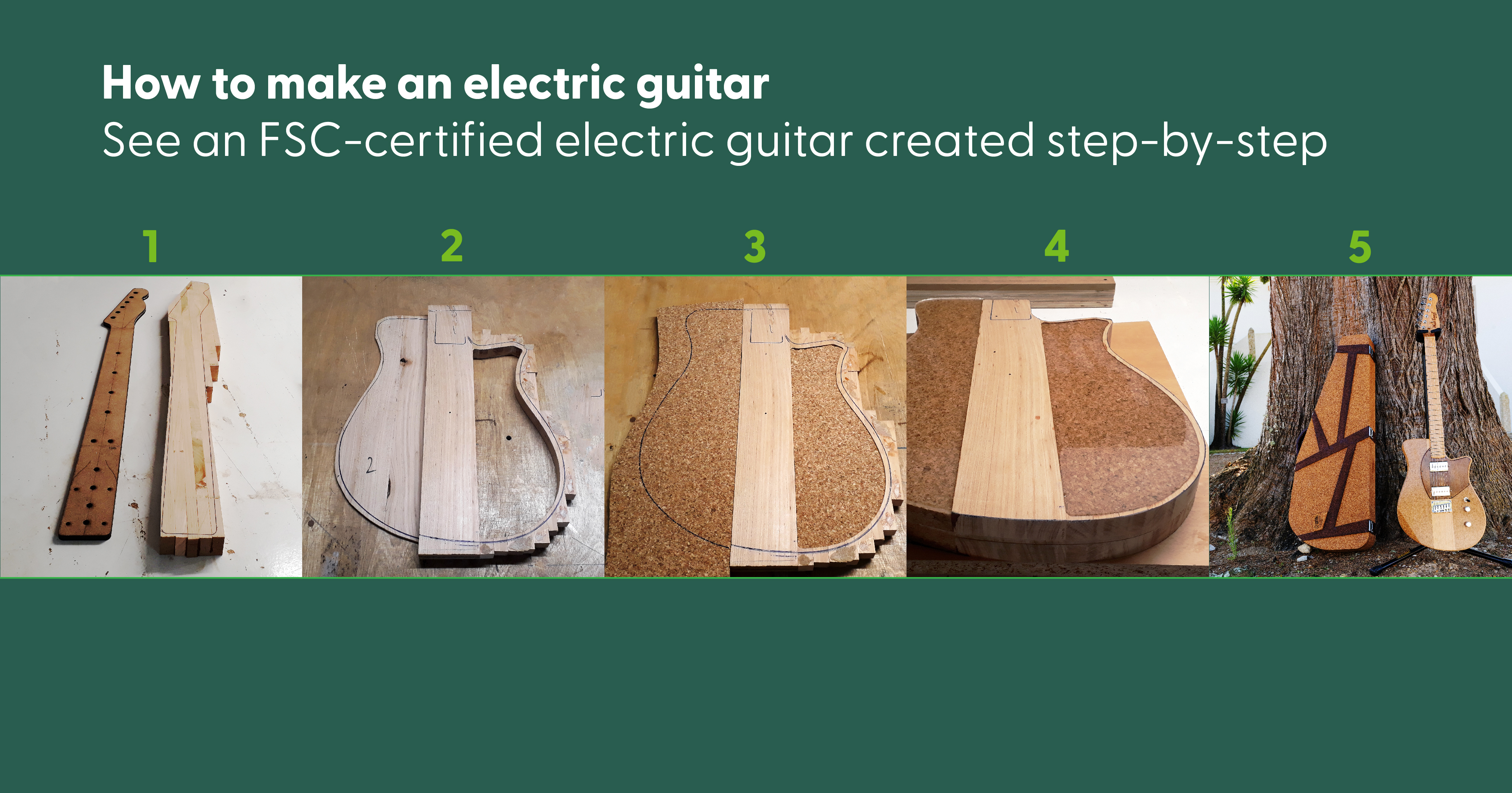 This event was organized  as part of FSC Friday, a global campaign each year in which FSC and more than 1,000 major brands worldwide celebrate their collective sustainable forestry efforts and encourage consumers to take sustainable forestry actions. Planning and preparation for the 2022 campaign, which will run from 20 to 30 September 2022, has started. To learn more or participate in the campaign, please contact marketing@fsc.org.